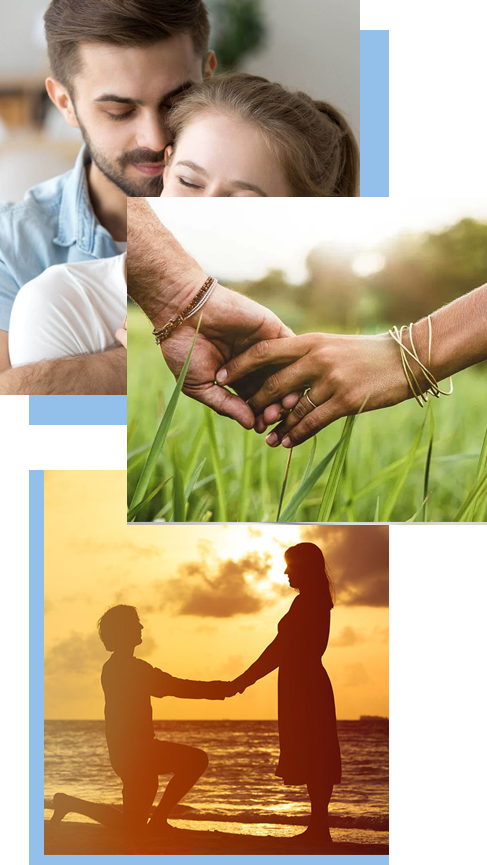 Spousal Forum
Spouses of members who are in a Forum often want the opportunity to experience Forum. In the same manner in which the YPO member benefits from Forum, the spouse will similarly benefit… personally and/or professionally.
The Spouse Forum also provides tremendous to the chapter. Involved spouses lead to involved members.
A variation on the traditional spousal forum is the Professional Spouse Forum, which was created to meet the special needs of YPO spouses (either male or female) who have demanding full time careers.
In either of these cases, my work with spousal forums both parallels that of member forums, as well as attends to the complementary dynamics that include childcare challenges, demanding social calendars, and the range of issues that are involved in managing a demanding and high-performing household and it's extensions. Typical topical areas focus on intimacy, raising children, family of origin vs family of creation tensions, juggling home and career, children transitioning out of the home, etc. As with members, the goal here is to cultivate authentic, supportive and meaningful bonds with like-minded friends and colleagues, where deep learning and personal transformation is able to take place. As with most learning environments, crafting a safe environment where both profound transformation and play can also unfold, is the royal road to meaningful development.

I have benefitted tremendously from Bert over the years. In my role as Dallas YPO Chapter Chair and Board member, I received great feedback from our members and spouses regarding Bert's forum retreat facilitations. Bert provides both a secure and demanding container to explore personal life and business challenges. Having been in a partnership relationship from the outset with a senior member, Bert helped me expand my perspective so that I was better able to navigate my way through crucial conversations with this partner (with who I had father figure dynamics in play), enabling me to buy him out. The business has been able build into a whole next level of valuation, and is now becoming a national presence.

Brian Schultz, CEO Studio Movie Grill YPO Dallas Chapter Chair

Bert Parlee is an amazing instructor that provided an abundance of content that can be applicable to any profession. As a participant, I was delighted to see our management team move from a group of working individuals to a leadership team that became focused on performance and innovation, while successfully managing change and understanding the human mindset. I suspect Bert's being a psychologist has something to do with his ability to see hidden dynamics that we weren't aware of. He helped open our eyes to see one another in refreshing new ways that were both profound and delightful.

Colleen Young, Director of Training Education Sales Management

In my leadership role with YPO (Young Presidents Organization), I have worked with Bert Parlee for the last 3 years in his role Senior Advisor role at the Stagen Group in Dallas. I have found Bert's insights, experience and approaches to be of the highest value. Bert has been instrumental in digging into what had been intractable problems. He has been able to creatively craft effective strategies and practices to transform these dilemmas into opportunities. His advice and counsel has been nothing less than liberating for me and my team.

David W. Cook, Executive Director, YPO-WPO International Events Team

Bert has helped my senior management team and me personally. He aided each of our executives to become more aware of our strengths and weaknesses, and how to better play to each other's strengths. He enabled us to see different options to resolve conflicts that we alone could not see. He assisted me personally by encouraging me to grow into the person he believed I could become. His wisdom has helped me see life another way; a fundamentally more beneficial way.

Reggie Dupre, CEO, Dupre Logistics, LLC., Lafayette, LA

Our WPO Dallas Chapter is appreciative of your excellent work in helping to kick off and facilitate the first meetings with new forums (both member forums and also NextGen forums). Members of the young adult forum were inspired, and told me you were terrific in helping them with the need for commitment, mutual respect and confidentiality. Recently, some of us WPO'ers were reflecting on how you bring a creative blend of support and challenge to forum work, so as to bake the learning without burning it. Thank you for walking us along that edge.

Stephen Lerer, Chapter Chair, Dallas WPO

For the years that Bert has served as faculty in our Notre Dame Integral Executive Education MBA program, he has offered powerful learning regarding the complexity of challenges that accompany real change. His areas of expertise involve his understanding of the hidden dimensions of the growth and development process, and how to bring communication skills, conflict management and taking broader perspectives to bear on otherwise intractable problems. Bert is congenial and well liked by the students and faculty, and his presence as a facilitator is complemented by the depth of his understanding of the nuances and sophistication of the Integral model. He is indeed a world-class expert in these regards, and our program has been fortunate to continue to learn from his many gifts.

Leo Burke, Program Director, Notre Dame

Bert is not only a world-class professional trainer, but he does so with a confidence that is complemented by highly attuned interpersonal sensitivity and empathic attunement. People are drawn to Bert as a person, enjoying his openness, authenticity and warmth. I would be delighted to furnish any further information, either written or via telephone, that might assist you in your decision-making relative to Dr. Parlee.

Rick Fort, President, ESM

As a large enterprise level organization moving towards increased global complexity, we needed larger, more empowering frameworks within which to manage our many complications and contradictions. Bert introduced us to Polarity Management and related Integral mental models, allowing us to have next level conversations with new stage concepts. Over the next few years with Bert serving as coach, facilitator, coach and consultant, our leadership team was much better prepared to negotiate the shift from a print to a digital foundation.

Vince O'Brien, President, ESM

In 2008 I was fortunate enough to participate in one of Integral Institute's Leadership Seminars that was facilitated by Bert Parlee and other world-class integrally informed thinkers. I was so inspired by Bert's leadership skills and presentation style that I invited him to participate in a transformative initiative being implemented by the Government of British Columbia's Ministry of Employment and Income Assistance. By means of executive coaching and staff training seminars, Bert pla…

Wayne Reid, Manager: Transformation and Implementation, Government of British Columbia, Provincial Services

Our "next generation" management team training program has been a much smoother process due to Bert Parlee's expert leadership. There is no doubt in the owners' mind that Bert has been successful in ways that went beyond the current owners' thinking and training methods for their next generation team. We are delighted that things are working much better than expected due to Bert's leadership.

Clayton Smith, CEO, Smith Management Inc., Dallas